Eric Chiles, PGA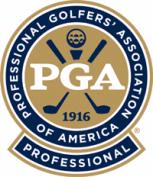 Eric Chiles was elected for PGA Membership in January 2000 and is returning to The Chaska Town Course for his 11th season in 2018.
Eric was one of 35 Lead Instructors in the United States for ESPN Golf Schools from 2003-2009.While working with ESPN, Eric was taught instruction directly from Hank Haney and Ed Bowe and tested yearly on his teaching abilities.
Eric has an enjoyable approach to instruction and has experience with golfers of all levels, group or individual. His teaching philosophy is to make golf instruction fun and entertaining yet, productive and result oriented. Beginners to Tour players welcome!
Listed in Golf Digests 2017-2018 Top Teachers in the U. S.

2013 Minnesota section Teacher of the Year.

18th Year as a PGA Director of Instruction in the Minnesota Section.

Eric utilizes Trackman and V1 video software.

7th Place in 2017 Minnesota PGA Section Player of the Year

Six career professional wins

Never had an official Hole in One!
Chad D. Weise, PGA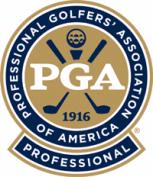 Chad Weise returns in 2018 for his 11th year at The Chaska Town Course. Originally from Maple Grove, Chad holds a BA degree in Psychology from St. Cloud State University, and he received his Class A PGA Member status in 2010. His playing career includes multiple State Open appearances and a Top 5 Finish in the Minnesota Section Championship. He has 15 years' experience teaching players of all ages and abilities. His teaching approach will help you understand YOUR swing which will allow you to practice more effectively: often the biggest reward can be very simple! Chad is passionate about the game and has an appreciation for the challenges and enjoyment it continues to provide.
Derek Helstrom, PGA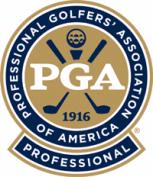 This is Derek's 11th year at the Chaska Town Course. Derek is a graduate of The Professional Golfer's Career College, a premier golf management school in Temecula, CA. Derek was elected a Class A PGA Member in February 2014 and has 11 years of teaching experience. He enjoys improving his students through the following techniques: Goal setting, basic fundamentals, drills, flexibility and course management.
Tyler Grove, PGA Apprentice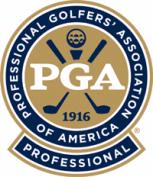 This is Tyler's 4th year at the Chaska Town Course. Tyler holds a Bachelor of Science degree in Golf Enterprise Management from the University of Wisconsin- Stout, where he competed on the golf team. Tyler is currently working through the PGA PGM Program and has 5 years of teaching experience. His lessons focus on building solid foundations, identifying areas of improvement, and getting more enjoyment out your golf game.